paintings
Hello Fiends!! I hope everyone has been doing well. It is Beautiful yet Hot here in my part of NY today. The rain has finally stopped and all the trees have their leaves and some flowers. I have been a busy bee painting some larger canvases and lots of wood pieces like clocks and keepsake boxes. I have been painting a lot of Disney themed clocks along with Horror themed clocks like the Tales from The Crypt clock shown above. The Horror themed pieces are my favs. They are super fun to make and challenging at the same time as I have to think of a scene to create with key characters. Many people have asked me how much is the Tales from the Crypt clock. Well here is the deal. I am making 3 Tales from the Crypt clocks. My husband will get to chose 1 clock he wants from the 3 designs I create. 99% of the time I create something and I sell it. Well to be nice to my poor husband that has been wanting something special of his own for the longest time. He will get that ultimate option. After that the 2 clocks will be put up for sale on my website. Right now I have the Haunted Mansion clock up for sale if some of you were wondering the price. Click the store button above then click show me everything. That will show you everything in my store. If an item has sold there will be no add to cart button at the bottom of the items description. If there is a add to cart button that means it is available. Next up for clocks is a Maleficent clock. I have been dreaming of this clock all winter even before I made the Alice in Wonderland clock she just has to yell at me to come out. Nothing worse then starting a painting and my brain isn't screaming it for it to be done. I have more Disney Themed paintings such as the Beautiful yet Evil Queen wood painting from Snow White. I will be creating old Sci-fi movie clocks including the WeEe WoOo Alien movie themes from the 50's now which one should I doooo lol. Either way I have been very busy and I am sure you will love the New pieces I will be offering. Go check out my store. Chat soon!!!
Good Day to you my friends. I am writing to tell you about a new venture I will be working on with my Mother Ellen Gleason. As mother and daughter Artists we are now offering in home painting Parties. This should be a fun experience for all. Many of you that cannot take a trip to Sleepy Hollow can now host your own parties from home. GUESS WHAT!!?? ANY HOSTS or Hostesses Receive their ticket for free which means you get all your supplies for free and a Great Little Goodie bag at the end of the painting class for hosting an in home painting party. We will be offering all sorts of packages with different images to paint. I love the Gothic Halloween Look my mother likes folk art landscapes, light houses and such. Your party can paint one image or break the party(class) up in half. So if 1/2 of your guests want to paint a Haunted House painting and the other half wants to paint fruit and flowers the class can be split in two. 🙂  Packages start at $20.00 per person but do require a minimum for us to travel. No experience required but we do ask to ask friends that are interested in learning to create to participate. This will be a fun lhands on learning experience. Hostess this is like any party. You can treat it as such, provide your guests with Appetizers and drinks decorate if you like that is all up to you. I do promise a Great time and a final piece of art you will be proud to call your own. If you are interested in hosting a painting class in the Hudson Valley, and Beyond we will travel up to 100 miles depending on size of party. Please email myeclecticmind.gleason@gmail.com for more detailed info. You can also check out prices in my store of some of the images that are available per ticket. again message me if you are interested in a in Home Painting Class by My Eclectic Mind ( myeclecticmind.gleason@gmail.com) have a Frightfully Great Day everyone. 🙂
January 20th, 2015
Posted in art, cemetery, DIY, ebay, fairy T-shirts, gothic, halloween, halloween art, paintings, sleepy hollow, Uncategorized, witch art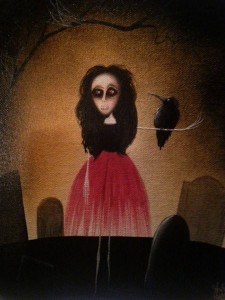 I will be running a Print Sale On Thursday Jan 22-23 Buy Two prints get one FREE! I will be posting NEW Art prints in my store front along with some older prints. If you buy 2 prints you get to choose a third FREE. Its a New Year I figured I would start it off with some Happy! 🙂 I am sure you will love the new Prints. See you back here on Thursday or Friday for the Buy 2 Get One Free sale!!
May 9th, 2013
Posted in art, cemetery, ebay, gothic, halloween, halloween art, paintings, sleepy hollow, Sugar Skull, witch art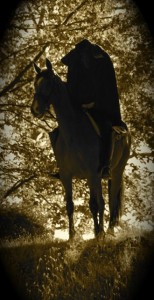 Tickets are now available for My Painting Class at The Sleepy Hollow Cemetery.
September 21st 2-5PM come join me at the Beautiful Historic Sleepy Hollow Cemetery for a Fun filled Spooky Painting class.
NO EXPERIENCE required just be open minded to paint Spooky. I will take MATURE teenagers for this class but would prefer to keep it as an 18  over. All supplies will be provided. We will be creating an 8″ x 10″ Autumn Themed Landscape Acrylic painting. I will mingle about and work with the class showing simple techniques and providing Spooky inspiration to create a lovely piece of artwork to take home with you. Some of you may make a day of this by kicking off your Fall or Halloween festivities with a lunch in town take the painting class then stroll the Cemetery. Be sure and bring along your camera!! Spaces are limited so get in on the fun while space is available. click the link to purchase tickets.  http://www.showclix.com/event/3761171
SEE YOU in The Cemetery!!!!
Good day to you.
I am February's Featured Artist on the UK's Voltcase Magazine.
stop by and read the interview. It was alot of fun answering all of Vm's questions. .
When your done with the interview read reviews on great music and other past featured artist's.
Only a few more weeks until HorrorFind. Be sure and get out to this great convention if you are in the Aldephi Maryland area. It's one big Horror Celebration.
CHANGES… I will be up dating my website shortly.I will be taking down some pics and adding new ones I am sure alot of you are bored with seeing some of the same things. I also have many new collectors photos that I have been meaning to post since October. Thank you to all the collectors that have purchased work from me and decided to share a few pics with the world. Your photos will be up shortly.
Future plans….This summer I will have more T-shirts and Limited prints available to purchase. The T-shirts I will be making in larger sizes due to a high demand up to medium-3X. So keep your eye out for great designs. Limited edition gilcee prints will also be available along with more postcards, mugs, and mousepads.
I am sure alot of you will enjoy the new designs that I will have to offer.
Write me a letter say hi.
Chat soon
Heather:)