Black Swamp Print Collection BLACK FRIDAY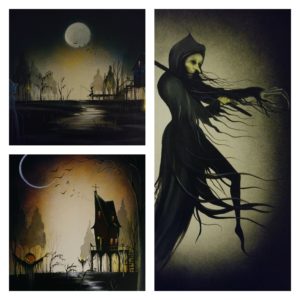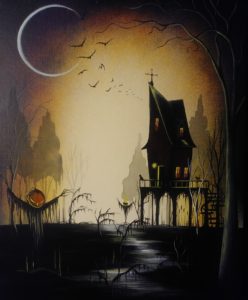 Black Swamp Print Collection
This Print Bundle You will receive THREE 8 x 10" Prints.
Two Landscape Prints of the Black Swamp two of my most Popular Images of the Black Swamp Collection. One image has a Ghostly Apparition of a Witch standing next to the swamp watching another witch Fish in the Murky swamp water at night from her dock. Another Print Has a couple of Creepy Scarecrows perched high above the murky swamp waters with an Old House on stilts. Lovely colors in the Backdrop with a Crescent Moon hanging top left of the image. Third Image is of the Swamp Witch she carries a Long Scythe as she tip toes with every motion. Her long tattered cloak and wired hair blows in the wind. Deep Dark colors. The Perfect gift for one or give a single print to three of your friends!!
Images are printed on Heavy Stock Paper with a Gloss coating. They are READY TO SHIP from my studio!
People who bought this item also bought