Sisters Witch Print Bundle of three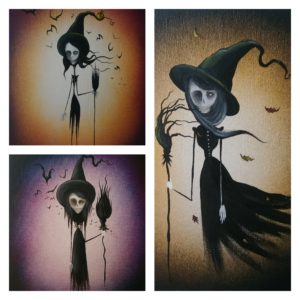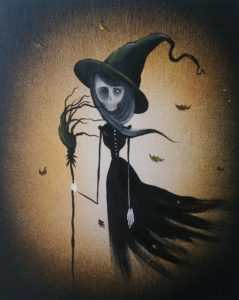 Sisters
Print Bundle of 3
SAVE $$$ TODAY!!! Black FRIDAY!!!!!!!
Please note the collage of images shown above is only showing partial image of each print you will be receiving. 🙂 The Second photo shows what full will look like 🙂
Includes two 8 x 10" digital prints of
Autumn and Violet.
Includes one 5 x 7" print of Pumpkin top right Witch with small Pumpkin on her hat.
You get all three witches in this Print bundle.
Prints come on Heavy Stock Paper with gloss finish.
Shipping is included in price for the United States Only.