Sugar Skull
May 9th, 2013
Posted in art, cemetery, ebay, gothic, halloween, halloween art, paintings, sleepy hollow, Sugar Skull, witch art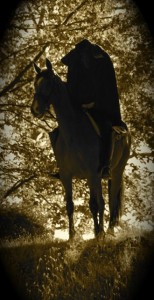 Tickets are now available for My Painting Class at The Sleepy Hollow Cemetery.
September 21st 2-5PM come join me at the Beautiful Historic Sleepy Hollow Cemetery for a Fun filled Spooky Painting class.
NO EXPERIENCE required just be open minded to paint Spooky. I will take MATURE teenagers for this class but would prefer to keep it as an 18  over. All supplies will be provided. We will be creating an 8″ x 10″ Autumn Themed Landscape Acrylic painting. I will mingle about and work with the class showing simple techniques and providing Spooky inspiration to create a lovely piece of artwork to take home with you. Some of you may make a day of this by kicking off your Fall or Halloween festivities with a lunch in town take the painting class then stroll the Cemetery. Be sure and bring along your camera!! Spaces are limited so get in on the fun while space is available. click the link to purchase tickets.  http://www.showclix.com/event/3761171
SEE YOU in The Cemetery!!!!
My dear friend Jewelry designer Michael Spirito of Exhibitionist Jewelry design is coming out with an affordable line through Sears on November 15th. Mikes "Rock and Redemption" line will have affordable price tags ranging from $40.00-$200.00 in sterling silver and stainless steel. Mikes designs have been collected by Rihanna, Gwen Stefani, and Beyonce. His touch of good girl gone bad, metal twisted with beautiful crystals and precious stones is a must have. Michael will have a range of designs for both Men and women. He is a Featured Designer this month on CFDA "Council Of Fashion Designers Of America". Here is his write up from the CFDA website…..
Beginning early November, Rock & Redemption by Michael Spirito will premier exclusively at Sears' top 200 urban locations. Rock & Redemption will adhere closely to Spirito's core creative imagery of serpents, spikes, crowns, crosses and roses, but unlike the designer-priced Exhibitionist line, the Sears brand will retail from $40 to $200, and will be made in sterling silver, steel, and crystal. "My handmade work for the Exhibitionist collection has been featured heavily in the fashion press – by creating Rock & Redemption with Sears my jewelry will be able to reach a broader American audience — who are looking for authentic rock star style as well as great quality" says Spirito.
At the age of eight, Michael was already fascinated by metal-smithing and design. A decade later this pastime had grown into an income-producing business. Designing and selling jewelry at Grateful Dead concerts and on the streets of New York City, Michael was able to support himself while studying at New York's Fashion Institute of Technology. A few more years of training and experimentation later, he launched the jewelry brand that would make his name synonymous with tough chic rocker style. Michael was soon bestowed at Gen Art Design Vision award and in 2007 he was inducted into the Council of Fashion Designers of America.
For Sears, Rock & Redemption by Michael Spirito will be their first foray into branded jewelry. "Michael has the right look for our younger, hip customers, and we're very excited to provide them with unique and affordable brands, , in addition to our core fine jewelry assortment." says Michelle Pearlman, SVP of Jewelry at Sears. For further questions regarding the Rock & Redemption jewelry, please contact Sloan Mandell at rockandredemption@gmail.com.
Mikes website www.Exhibitionist.com