May, 2014
Good morning Fieeends!
Good news the design process for keka case is all finished and now the designs are in production. My line of cases for the iPhone, Samsung, and kindle families will be available through Keka case shortly. I have 10 great designs for your tech covers. I can't wait until they are finished. ALSO I will have 10 designs on some of the keka Interior design products as well. All of these products will be available soon. Links will be posted here on my website and of course my fan pages on Facebook,Twitter and Tumblr. I think a giveaway will be in order when these products make their way to the public. YEEES i think i will lol!
I have been sketching out some great textile designs which will surface no pun intended lol this summer. These surface designs will be for fabric and I can't wait to make up some swatches for some spooktacular dresses. Ok so its back to work for me i will be back soon. have a wonderful weekend.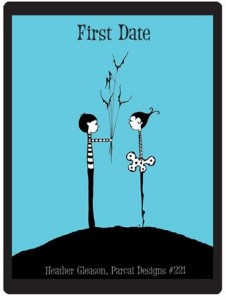 HELLO BOILS AND GHOULIES!!!! I am super excited, today was the opening day of Surtex at the Jacob Javitz Center in Manhattan!! My Artwork is being represented by the Parcai Design Agency out of Texas. My Spooktacular Artwork will be on display in Booth #221. I have old and many new designs never seen before. I have been working super hard on new paintings and learning the ropes of editing my work on the computer. Hard stuff I have to give to my agency to help me out as this is all new to me. For years it has just been me and my brush. Now technology has made its way into the mix to help make the process of putting my artwork on merchandise alot easier. I will be attending the show for one day only that will be tomorrow Monday 5/19/2014 I will be there all day and hope to meet some great artists, and attendees interested in my artwork. I am a bit under the weather so I hope I do not end up looking like one of my Witches or creepy designs tomorrow walking around lol. I do not want to scare anyone off.  Ok i'm gonna go lay back down and eat cookies and watch some movies I have a long day tomorrow. If you are attending the show and see a creepy blonde woman walking around with tissues hanging out of her nose then you know its me 😉