August, 2013
My Book is now available on Amazon and here on my website. Kindle Users will be able to download my book in the next few days hang in there. The book has short stories and poems to go along with some of my original illustrations. This is my first book along with Co-Author William Berry. I am very excited about the book and love how it came out. I am currently working on several books at the moment 2 with other authors and 2 self published with myself and Author William Berry. This book is for all ages. Not just for children but Adults as well. Here is the link to my amazon listing. You can't beat Amazon's prices and they offer free shipping. Thank You for all your support!!!! Stay Spooky!!
http://www.amazon.com/Mysterious-Spooky-Stories-Eclectic-Mind/dp/0615824242/ref=pd_rhf_cr_p_tnr_2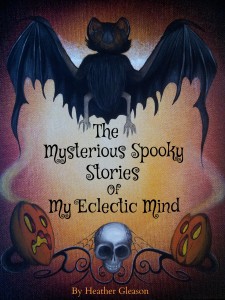 My book will be here sooner then you think. Keep an eye out for it in the next couple of weeks here on my website. It will also be available on Amazon.com as well as Kindle. Smaller book stores in your area may take a little longer to supply. If they do not carry My book request it and they will order the book for you 🙂 This book has spooky images created by me each image has a short story or poem to go along with it. This book is for all ages the perfect little book to keep out for the Halloween Holiday season.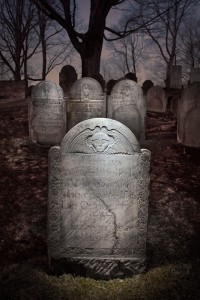 Other news The Sleepy Hollow Cemetery has added another Painting class for me to teach on October 5th. This time I will be providing my hand crafted wood coffin clocks. Each participant will paint their very own coffin clock. I will mingle about helping everyone paint something spooky on their clock. It will be a FUN class. Right after my class take the Lantern tour of the Cemetery. Tickets are sold Separately but putting these two together in the same day will make great fun to add to your Halloween Festivities for the Month of October. Click this link to read more and view a picture of the clock please remember each clock will be different colors designs depending on the participants view! Click the link purchase your tickets NOW!! http://www.showclix.com/event/3775283
Current Ebay Auctions are listed right now click the link to view what i have available! BE SURE to check often as I have new art every week. http://my.ebay.com/ws/eBayISAPI.dll?MyEbayBeta&CurrentPage=MyeBayNextSelling&ssPageName=STRK:ME:LNLK:MESEX
Show Dates will be posted in a few days. These dates will include gallery shows I will be participating in this year out of state as well.
Have a Spooktacular Day!!