April, 2013
Hello to all of my Halloween Fiends! I am offering up a special Painting class at the Sleepy Hollow Cemetery this Fall.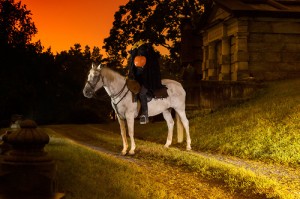 Kick start your Autumn Festivities this year with me as I show you how to paint a Halloween Painting of your own. I will walk you through step by step on how to paint a Halloween Autumn Landscape. No experience required. Each participant will receive an 8″ x 10″ canvas panel, Acrylic Paints, and brushes to create their own painting with the help of myself. Just bring yourself and the open mind to paint spooky!! Walk the lovely grounds of this historical Cemetery before and after class bring the spooky home with you!!  Have fun Painting while supporting this Beautiful Cemetery and its residents. NO experience required I will be working with everyone mingling about showing them some techniques and inspirational ideas. Spaces are limited. Tickets must be purchased in advance. $50.00 per person.  Ages 12 and over. Make a day trip out of your visit. Roam the Village of Sleepy Hollow and learn all about its historical Spooky happenings and stories!! Kick start your Halloween Festivities the right way!! Don't miss out!!! Tickets will go on sale soon! keep your eyes peeled here or email me with any questions you may have 🙂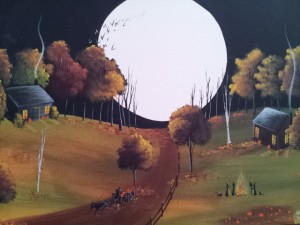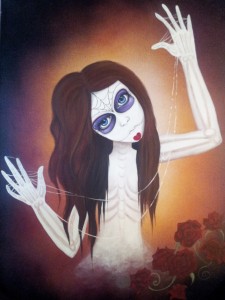 Good Saturday Morning to you!!! The weather has been wacky here in NY one minute its cold the next minute its lovely warm and storms galore. Lets hope the storms help the greenery bloom much faster. Painting outside sounds like an Awesome idea.
I have been working on a Day Of The Dead Girly Collection the past week and I am loving these little ladies. These ladies are not dead or any type of zombie. They are just ladies dressed up make up and all in celebrations of  El Día de los Muertos Day Of The Dead. I will be offering a variety of size Paintings. Smaller pieces will be put up 4/24/13 at a very affordable price so keep your eye out these paintings will go very quickly. Other paintings will be offered as well but of course depending on time that goes into a piece the price will go higher. Keep your eye out here they are coming very soon. Here is a 16″ x 20″ stretched canvas painting I have been working on all week. She is very lovely and spooky at the same time.